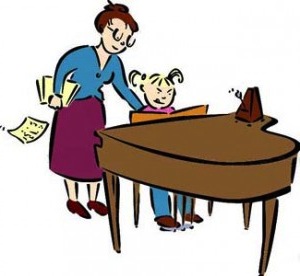 As our regular listeners will know, for many years during interviews, one of my standard questions for musicians has been about the teacher/student relationship. Many great artists who achieve success young don't know the pain of a difficult learning relationship - perhaps that is the lucky part of their stellar path? Others are reluctant to call out poor teachers or techniques, at least in part for political reasons. Some musicians have found tremendous success having been taught in methods that are harsh and punitive, and have not realized that not all valid, talented artists can blossom under cut throat conditions. Some great artists are known to be very poor, frustrated and discouraging teachers, while others have the gift of encouraging a variety of students. And finally, others have moved into the inclusion of teaching as part of what they do, and these folks often have a very full insight based on both sides of the learning relationship.
This article by international virtuoso Jeremy Denk is insightful and filled with witty turns of phrase that make the (long) article worth the read, informative, and amusing, too.
"Every Good Boy Does Fine" by Jeremy Denk
link to article from The New Yorker
Enjoy this when you have time to savor his insights and language!
Kara Dahl Russell